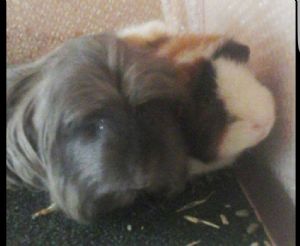 Inky
Age: < 1
Breed: Long haired
Sex: Male
Location: Yorkshire
Bonded:
Date Added: 12/09/2016
Last Update: 16/01/2017
I've been waiting 21 months for a home!
More Details:
Description: Inky is 6months old sadly his bonded partner Smokey passed away.
General health: good
Temperament: A little nervous/a bit nippy if you don't watch where you put your fingers.
Type of home wanted: He will need an experienced home and will require daily grooming due to his long hair.
Contact for Enquiries
Inky is being rehomed by a private individual. For more information please contact:
Vicky or Julie
51 Haw Avenue
LS19 7XE

Tel: 07752549341
Email: fureverloved@outlook.com